Lately, I have been having boot problems with my computer: the system would sometimes fail to boot, and at other times, it displayed the wrong memory readings. I was puzzled, so I took a look. I have six memory DIMMs installed in an ASUS motherboard. Memory modules are usually retained in their slots using two latches: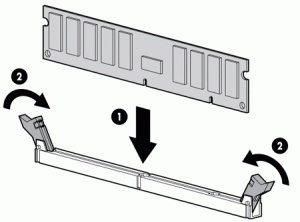 The point of these latches is to keep the memory modules in place when the computer is moved around. They thus serve the same purpose as the screws for PCIe slots or the mounting holes for the CPU coolers. My motherboard, however, is made by ASUS, and it has a "feature" called Q-DIMM, which is supposed to ease the installation of memory modules when the system has the video card already installed. This "feature" is rather simple: the latch on the right is completely missing: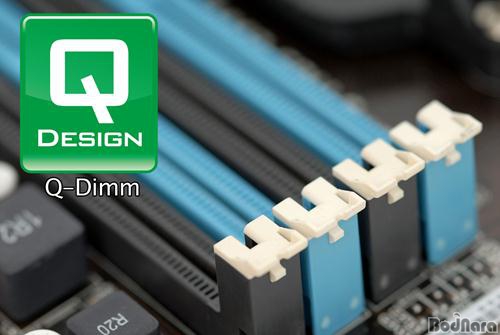 Unsurprisingly, over time, some of my memory modules simply came out from their slots, making the system completely unstable. And I am far from being the only one who has had this problem.
Most probably the person who came up with this "feature" wasn't an engineer, but a PR person. It is however rather sad that a technological company such as ASUS should make technical decisions based on PR. By the above logic, I wonder why they didn't remove both latches. And while they were at it, get rid of all those pesky screw holes for the PCIe slots, and the mounting holes for the CPU cooler, too — things would be much easier to install!
Seriously, though, this is just unbelievable. Fun part is, ASUS sells this "feature" as an innovation that is available only to their high-end (and more expensive) motherboards. I don't know whether to laugh or cry that you have to spend less to get a more robust, stable system.