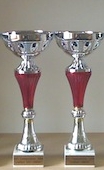 (Note: the judges made a small mistake, and CryptoMiniSat only won 1 gold and 1 silver medal. Details below.)
CryptoMiniSat's SAT Competition'11 version, "Strange Night" won two gold medals at the competition: one shared with lingeling at the parallel SAT+UNSAT Applications track, and one at the parallel UNSAT Applications track. This is a great result, and I would like to thank everyone who helped me and the solver achieve this result: my fiancée, my current employer, Security Research Labs and Karsten Nohl in particular, who started the whole CryptoMiniSat saga, my former employer, INRIA Rhone-Alpes and in particular Claude Castelluccia, and finally, all the kind people at the development mailing list. Without the help of all these people, CryptoMiniSat would probably never exist in the first place, much less win such distinguished awards.
The competition was very though this year, and so it is particularly good that we have managed to win two gold medals. The most gold medals were won by the portifolio solver ppfolio, winning 5 gold medals — all other solvers won at most 2 gold medals. CryptoMiniSat did very well in the parallel applications track, basically winning all gold medals that ppfolio didn't win — and ppfolio was using an older version of CryptoMiniSat as one of its internal engines, essentially making CryptoMiniSat compete with itself (and other strong solvers such as lingeling and clasp). Unfortunately, CryptoMiniSat didn't win any awards at the sequential applications track, as most awards there were won by very new solvers such as Glucose ver 2 and GlueMiniSat. The source code and PDF description of these solvers are not yet available, but they will be shortly at the SAT Competition website.
Overall, I think CryptoMiniSat did very well, considering that I was not very optimistic given the fact that I didn't manage to finish the new generation (3.x) of the solver, and had to submit a variant of the very old CryptoMiniSat 2.7.0. Furthermore, in the past year I have been concentrating on ideas external to the clause learning of SAT solvers, and it seems that the best way to speed up SAT solvers is to attack the core of the solver: the learning engine. So, this year will be about cleaning up all the external ideas and implementing new ones into the core of the solver.
Once again, thanks to everyone who helped CryptoMiniSat get such high rankings, and I am looking forward to the next year for a similarly good competition!
Edited to add (29/06):  The judges just informed me that they made a mistake, and the originally presented results were erroneous. CryptoMiniSat won 1 gold and 1 siver, as lingeling was faster by about 7% in speed in the parallel SAT+UNSAT track. Congratulations to Armin Biere for winning this track!